by Kelly den Herder, Fresh Plaza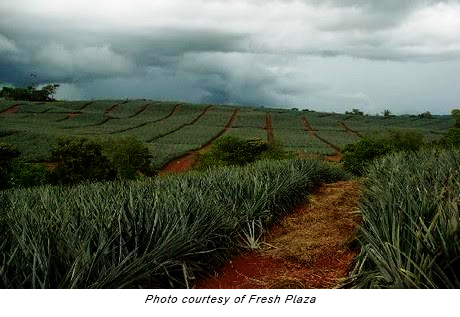 August and September are the months when Panama's pineapple production reaches its peak, unlike the production of Costa Rica, which falls due to the natural flowering. Currently, prices of pineapples in the European market are very high due to the lack of supply from Costa Rica, which is beneficial for Panamanian pineapples. "In Panama, we don't have the problem of the natural flowering, as our temperatures remain stable all year round, so we schedule our production to harvest a good volume in August and September," explains Gino Spadafora, of Tropical Queen.
The exporter has good prospects for this season, as they are selling their whole production at very good prices due to the insatiable demand from many markets, such as Europe and the United States. The producer also has an eye on new markets such as South Korea, Canada and Japan.
"These past few weeks, many customers interested in buying pineapples from Panama have contacted us, as they are unable to get them from Costa Rica. Costa Rica is famous because it has greater volumes, but the pineapples from Panama have the same quality."
Source: Fresh Plaza