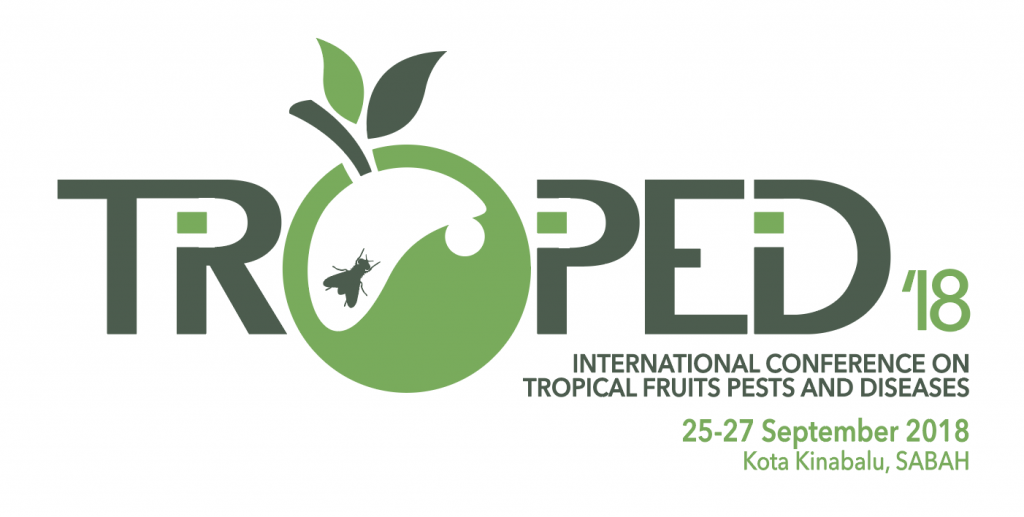 Submit your Abstracts now for the International Conference on Tropical Fruit Pests and Diseases (TROPED) 2018!
The inaugural TROPED 2018 which carries the theme "Sustainable Solutions for Tropical Fruit Pests and Diseases" paves the way forward for the sharing and exchange of case studies, research developments and technological advancements in the management of pests and diseases of tropical fruits.
Abstracts are invited for the following themes:
New and Emerging Tropical Fruits Pests and Diseases
Challenges and Opportunities in Biosecurity and Quarantine
Plant Health, Soil Nutrition and Disease-free Planting Materials
Advances in Biological Control Methods
Advances in Biotechnology Research on Tropical Fruit Pests and Diseases
Developments in Plant Protection: Emerging Trends and Capacity Requirements
The organizers welcome submissions of novel, critical and up to date research findings which have significant relevance to the global tropical fruits research and industry.
The abstracts will be peer-reviewed by a Scientific Committee which consists of a group of experts in the field of crop protection and biotechnology.
Abstract Submission Details
Abstracts should not exceed 300 words and it must clearly indicate the problem, objectives, research methods, results, conclusions and five key words describing the paper.
Only abstracts submitted in English will be accepted.
Once accepted, a full paper is required to be submitted for inclusion in the conference proceedings.
Deadline for abstract submissions is 11th May 2018.
Please follow the suggested format in this sample: DOWNLOAD ABSTRACT SAMPLE
Kindly submit your abstracts to: troped@itfnet.org 
For more information (including registration and fees), please visit the conference website at: http://itfnet.org/troped2018/