The Straits Hotel & Suites, Melaka became the venue of choice for this year's collaborative event between the NAM Institute for the Empowerment of Women (NIEW) and the International Tropical Fruits Network (TFNet). This marks a second collaborative effort between NIEW and TFNet. Officiated by the CEO of TFNet, Dr. Mohd. Desa Hassim and Mdm. Mislina Dahlan on behalf of NIEW, the International Workshop on Empowering Women Entrepreneurs in Agri-Food Business through Tropical Fruit Value Chain: Transitioning from Traditional to Digital Marketing was held from the 3rd to 5th October 2017.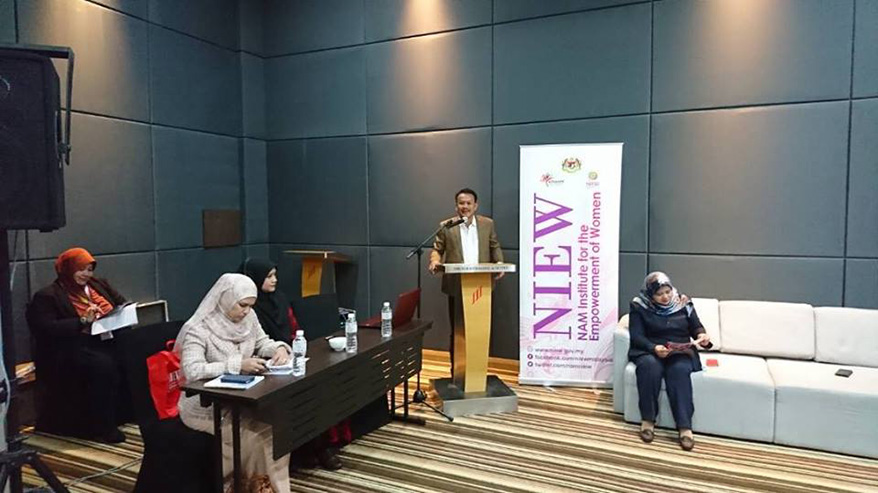 The workshop aims to empower women entrepreneurs predominantly in the agri-food business on the importance of digital marketing; to adopt and blend both traditional and digital marketing strategies towards improving their brand visibility on the market. A total of 26 participants attended the 3-day event with key topics ranging from government policies for SMEs, trends influencing the agri-food business in the digital era; and digital branding and marketing strategies. Among the invited speakers for the keynote and plenary sessions were representatives from the SME Corporation Malaysia (SME Corp), University Putra Malaysia (UPM), and the Women Entrepreneur Network Association (WENA). Participants were broken up into groups of which they would present a short report on their approaches to digital marketing to enhance their business. Workshop participants also partook in a hands-on baking class where they were taught how to add value to fruits and market it as a new product. They enjoyed baking cakes and tarts; and they were also able to bring home their own creations as well.
As the curtains drew to a close on the 3rd day, the participants presented their findings and reveled in the opportunity to increase their digital business knowledge while expanding their business networks.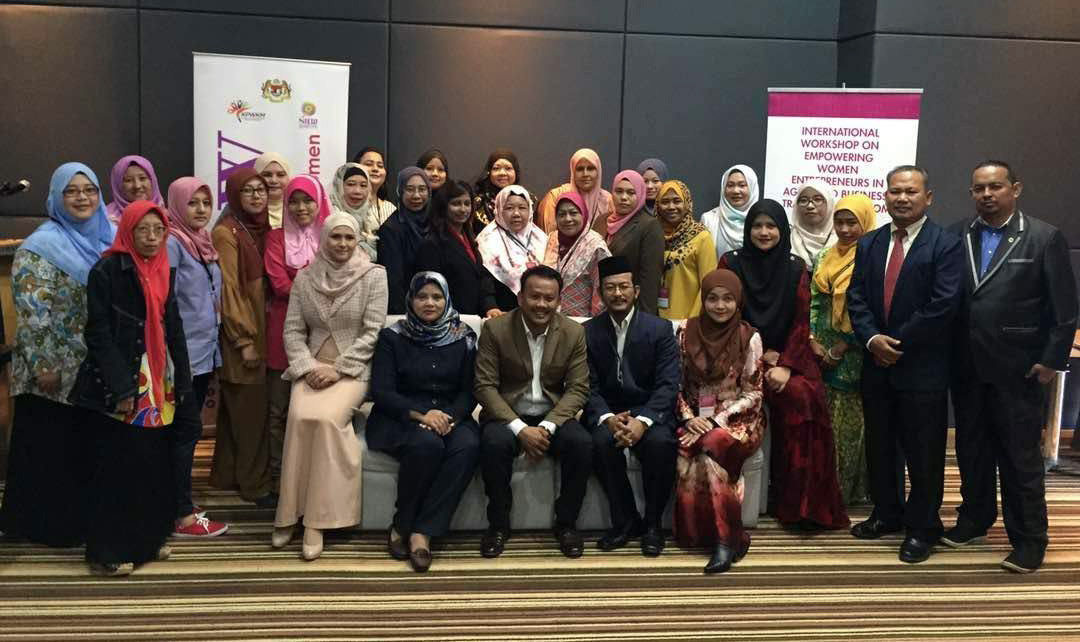 Written by Arifurrahman Rusman