TFNet Chief Executive Officer Dr. Desa Hassim presented a paper on "Gac Fruit As A Potential Superfruit For Economic And Social Well Being" during the 2015 International Society for Southeast Asian Agricultural Sciences (ISSAAS) International Congress and General Meeting held at Tokyo University of Agriculture on 7-9 November 2015.
A total of 400 participants from Southeast Asian Countries in the Congress. About 300 papers were presented on the following topics: plant production, social sciences, forest science, animal life science, agricultural chemistry, agro-engineering, and aquatic science.
Visit to the fruit and vegetable market
After the congress, Dr. Desa visited the Ota Market in Tokyo. The market is over 100,000 square meters that sells fruits, flowers, vegetables, and fish. At the time of the visit, the market was selling locally grown fruits such as kiwi, apple, mandarin, and melon. The imported fruits being sold are pineapple from the Philippines, Mango from Mexico and Thailand, dragon fruit from Vietnam, and papaya and grapes from various countries.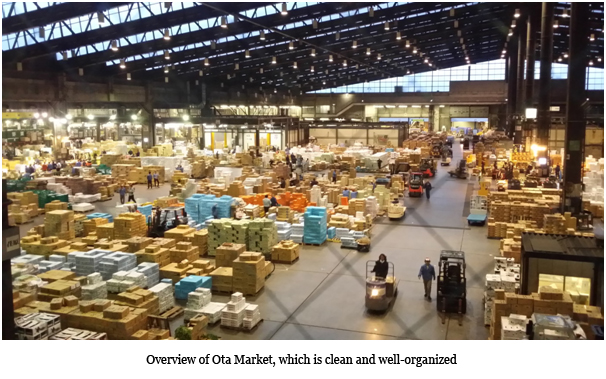 The fruits at the wholesale market are sold through direct negotiation and auction. During the auction, sample products are shown to the auctioneers and agreed upon price will be applied to all products of the same category. Only registered buyers and seller are allowed to participate in the trading and bidding process. The primary wholesalers operating at Ota market has combine annual earnings of 2,700 million yen (22.29 million USD).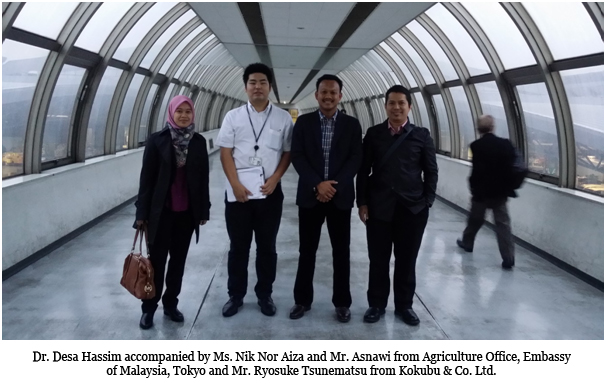 Although Malaysia has obtained market access for 12 produces, the supply and quality of the goods are inconsistent. The lack of a traceability system is also an issue for the Japanese market.