Two new mango varieties named Agri-Gardina 45 and Gadung 21 were launched during the Indonesian Mango Mass Propagation and Germplasm Exibition Cukur Gondang, Pasuruan, East Java on 3-5 November 2017.
Dr. Ellina Mansyah, Director of the Indonesia Tropical Fruit Research Institute (ITFRI), says that both varieties have a unique taste and texture. Head of Indonesian Center for Horticulture Research and Development (ICHORD) Dr. Ir. Hardiyanto said that the two new mango cultivars will increase the variety of fruits available in Indonesia, especially in the regions of Nusantara and Pasuruan.
Agri-Gardina 45 is also known as Banana Mango because it can be eaten by peeling off the skin like a banana. The fruit is small, reddish-yellow in color, fragrant, and sweet. In the video below of the opening ceremony, the researchers showed how easy it is to remove the skin of Agri-Gardina 45.
Meanwhile, Gadung-21 or Avocado Mango is large, light green in color and tastes sweet and creamy.  The name is derived from the way it splits open like an avocado fruit.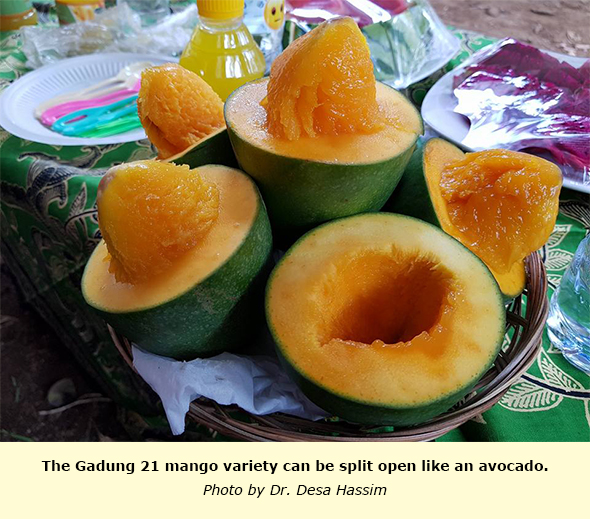 TFNet CEO Dr. Desa Hassim attended the event to see the development of the tropical fruits industry in Indonesia. In his trip to East Java, he also visited the citrus and subtropical fruits research station in Batu and the tropical grape research station in Banjasari, Pasuruan. During these visits, the CEO discussed the promotion of Indonesian fruits and the proposal to host the ISTF2018 in Indonesia.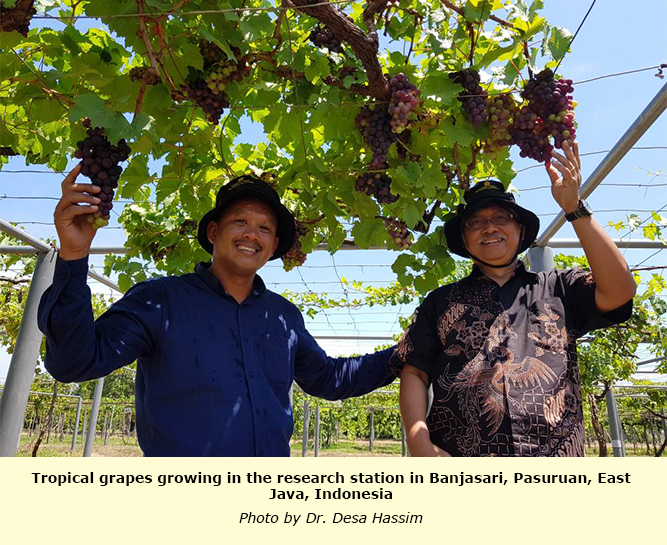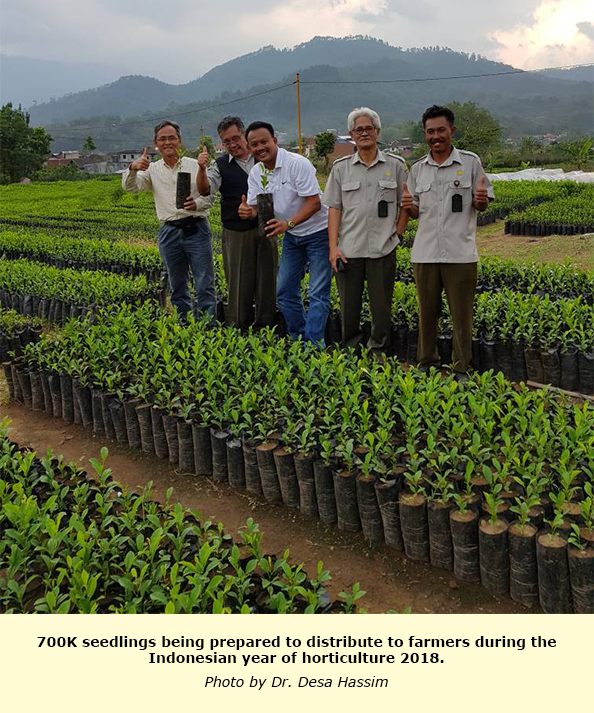 Written by Arifurrahman Rusman and Noor Said