Bearing the theme "Tropical Fruit Diversification and Production for Health and Economic Benefits," the 25th Philippine National Fruit Symposium was organized by the PhilFruits Association at the Aziza Paradise Hotel in Puerto Princesa City, Palawan on 7-10 November 2017.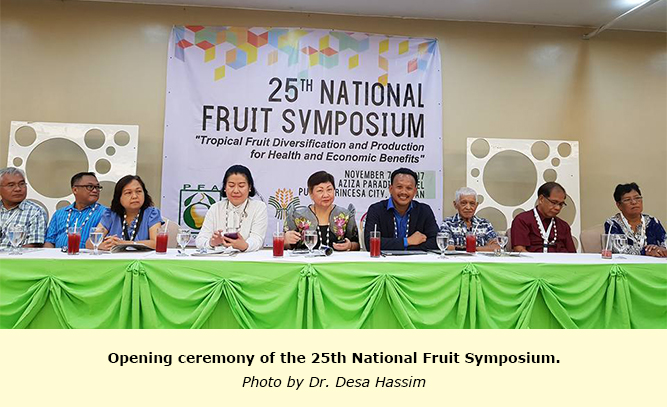 Thirty seven papers were presented during the symposium. The paper on "Macadamia conservation, propagation, and commercialization in Luzon" by JR Aspuria, JM Ochasam, NT Aspuria, MAF Celo, RG Custodio, and MQ Gumtang was awarded with the best paper.
TFNet CEO Dr. Desa Hassim was a special guest of the symposium and presented a paper on "The status of tropical fruits in Southeast Asia: The way forward". A 1-Million Fruit Trees Planting Campaign was also conducted after the symposium.