The International Tropical Fruits Network (TFNet) would like to congratulate H.E. Dato' Mohd Sallehhuddin bin Hassan for his appointment as the new Secretary General of the Ministry of Agriculture and Agro-Based Industry (MOA) Malaysia effective 2 July 2018.
As the new Secretary General, Dato' Sallehhuddin will also chair the TFNet Board of Trustees (BOT).
Dato' Sallehhuddin is no stranger to TFNet, as he represented former MOA Secretary General Dato' Dr. Ismail bin Haji Bakar during the last two BOT meetings in Fiji and Davao. Through his guidance, TFNet was able to successfully conduct its activities in the last two years.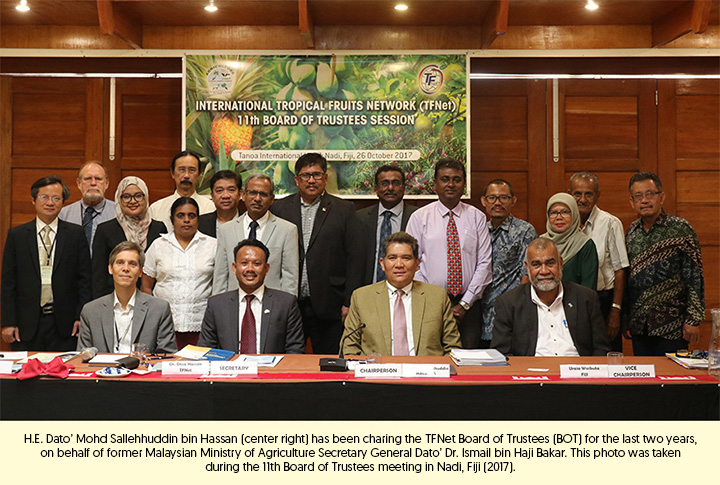 With our new Chairperson, TFNet will continue to work for and with its members to facilitate the sustainable development of the tropical fruit industry by strengthening value chains, enhancing markets, increasing farmer income, and promoting a balanced nutrition for all.