Burleigh Dodds Science Publishing (BDS), an associate member of TFNet, will release the new book Achieving sustainable cultivation of tropical fruits on 23 August, edited by Professor Elhadi M. Yahia.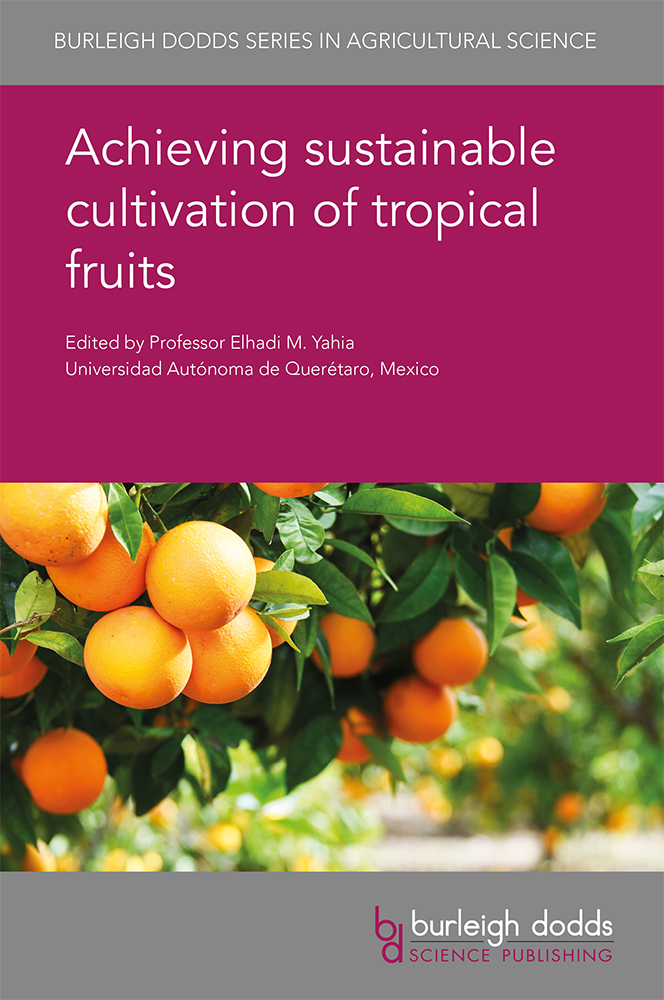 According to the BDS website, this collection reviews current advances in the breeding and cultivation of key tropical and subtropical fruits.
Chapters summarize key advances across the value chain for citrus fruit cultivation, including citrus genetics, nutrition and other aspects of cultivation, the use of precision agriculture, and developments in integrated pest management (IPM). Two case studies on limes and mandarins highlight the range of improvements in cultivation.
The book also summarizes recent developments in breeding and cultivation techniques for a range of soft tropical fruits, including banana, kiwifruit, lychee, papaya, pineapple, and pomegranate. The final part of the book covers developments in breeding and cultivation techniques for a range of stone and other tropical fruit, including avocado, coconut, guava, jackfruit, mangos, and olives.
The author, Professor Yahia, is a Professor at the Universidad Autónoma de Querétaro, Mexico with a research programme in tropical fruits, post-harvest technology, and nutrition. A Courtesy Professor at the University of Florida, USA, Professor Yahia has edited or written over 200 publications and has advised organizations such as the FAO, World Bank, USAID and ICARDA.
To purchase the compilation, visit the BDS store here. TFNet members may avail of the special discount. For more information, contact christian@itfnet.org.