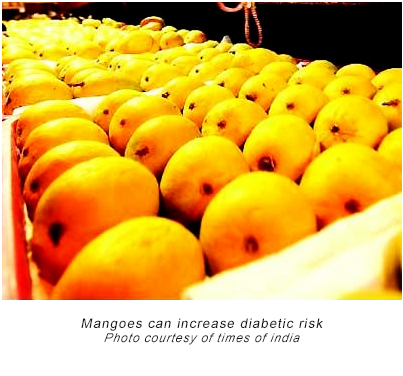 Mango is the most loved seasonal fruit in India. However, physicians advice diabetes patients to stay off from the delicacy.
Researchers at the Maharana Pratap University for Agriculture and Technology (MPUAT) are making efforts to modify a mango variety with less glucose content that even the diabetes patients could devour without worry. At the university's research station at Borwat Farm in Banswara, scientists are experimenting on 'Vanraj' a notified mango variety from Madhya Pradesh. Vanraj mangoes are usually oval in shape with a tinge of red near the top. Its indigenous variety from MP, however, largely cultivated in Gujarat specially around Vadodara.
"We have collection of germplasms of many mango varieties and are trying to develop new kinds that would be beneficial even for diabetes patients. One such kind is Vanraj which has lesser content of total soluble sugar (TSS) and more acidic content compared to other popular varieties such as Langda, Kesar etc," Prof G S Ameta, Research Director of MPUAT said.
Scientists here have developed a variety from Vanraj and found the results encouraging. Usually the TSS content in most of the mango varieties is as high as 24% but in the newer version of Vanraj here, the TSS content has been found around 9%, a quantity that is considered safe to be consumed by diabetic patients. The acidity content which lends sourness to mangoes, in Vanraj is around 31% which is higher compared to other varieties that normally is 15-16% acidic.
Source: Times of India