A Kerala town has made it mandatory for all new buildings to plant native fruit trees as a condition for the grant of the occupancy certificate, without which the building cannot be occupied.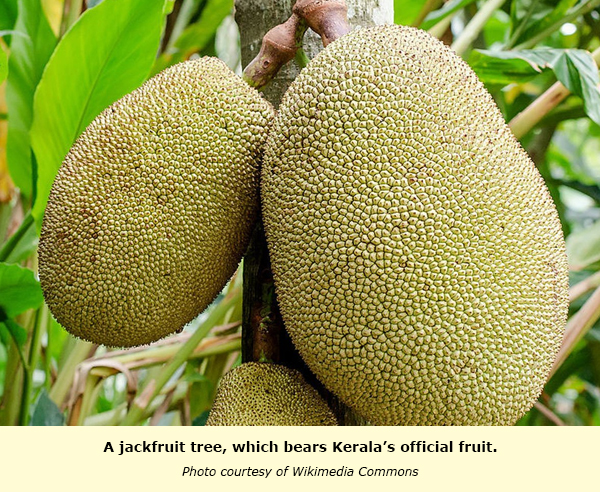 The Left-governed civic body in Kodungallur, Thrissur district, enforced the new rule on World Environment Day, June 5.
Although Kodungallur is not a polluted town, the rule was introduced "as a preventive measure", municipal chairperson and CPM politician K.R. Jaithran told The Telegraph on Saturday.
"More than 10 people have already submitted their building plans earmarking slots to plant at least two fruit trees," he said.
The rule applies to any new building, commercial or residential, and the approved trees are jackfruit (the official fruit of Kerala), mango and coconut trees.
"It's mandatory to plant at least two trees if the building (has a floor area of) at least 1,500 square feet and the plot size is eight cents (one cent being 435.6 square feet) or more," Jaithran said.
"All new building plans since June 5 must earmark the space to plant trees. The completion report filed after the construction must show where they have been planted. Else, we will not issue the occupancy certificate or building number."
Since the Kerala Municipal Building Rules 1999 lack any such provision, "we have written to the chief minister to amend the rules to make it the law for the entire state", Jaithran said.
No one has so far objected to the new rule in Kodungallur, which has more than 70,000 residents and over 25,000 dwellings. "People have been very cooperative since they know the benefits of planting trees," Jaithran said.
An old port, Kodungallur is home to the Cheraman Mosque, the first mosque on the subcontinent. "We are a historic town, making history with this rule for a better future," municipal secretary T.K. Sujith said.
Sujith admitted there was a possibility of someone approaching the courts until the state law was amended.
"But since no one has protested so far — and we hope the state government will quickly amend the rules — I don't think there would be any roadblocks. Besides, this is for a good cause," he said.
Conservation architect N. Ramaswamy, a former professor at the TKM College of Engineering in Kollam, lauded the idea.
"We lose so many trees to construction. If each of us plants a few fruit trees, that would help a lot," the Hyderabad resident said.
He recalled how the old Kerala tharavadu (ancestral home) had all kinds of trees, which attracted birds.
"Our kavu (sacred grove) is nothing but a brilliant way of building an ecosystem of flora and fauna. You find all kinds of trees in each kavu. There's nothing better than planting trees," Ramaswamy said.
"It would be great if the state amends the law to make this mandatory everywhere. But since that is a time-consuming process, we should not wait for a law to rebuild our ecosystem."
Source: K.M. Rakesh, The Telegraph India