TFNet recently held a networking meeting with Landskap Malaysia and its sister organization, Tropical Rainforest Conservation and Research Center (TRCRC) at its headquarters in Taman Tun Dr. Ismail, Kuala Lumpur, Malaysia.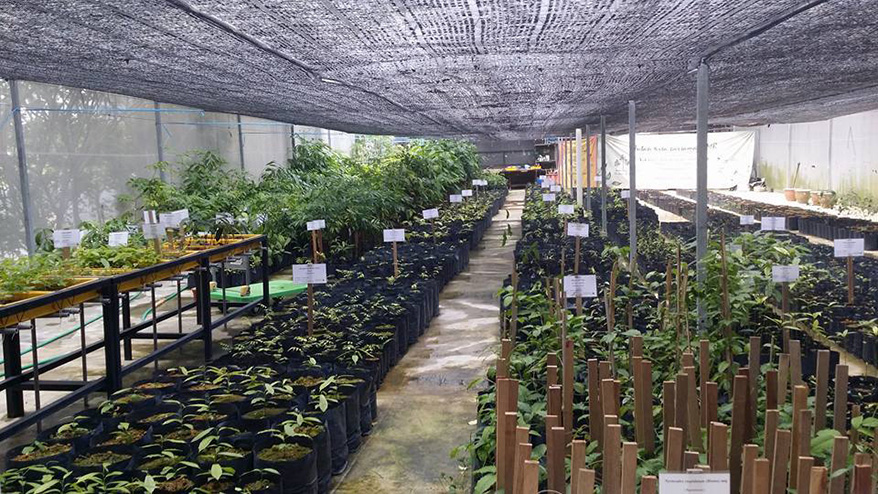 Representatives from Landskap Malaysia and TRCRC were Mr. Mohamed Shah Redza Hussein (General Manager of Landskap Malaysia and TRCRC), Dr. Dzaeman Dzulkifli (Executive Director of TRCRC), Dr. Tajang Jinggut (Partnership and Development Manager of TRCRC), and Ms. Nurul Ain Mat (Senior Executive for Awareness and Education of Landskap Malaysia). TFNet was represented by its CEO, Dr. Mohd. Desa Hassim; Project Officer Mr. Arifurrahman Rusman, and Personal Assistant to the CEO, Ms. Noor Ba'ah Abdol Said.
Landskap Malaysia is a non-profit organization founded in 2009 focusing mainly on environmental education and awareness through public engagement via tree planting programs in schools, communities, and reforestation projects. TRCRC focuses on the conservation and preservation of tropical rainforests — ensuring sustainable forestry. Together, their goal is to educate and inculcate an appreciation for the natural landscape and of the rainforest while ensuring a stable ecosystem.
TFNet looks forward to working together with Landskap Malaysia and TRCRC towards a common goal in the One Million Fruit Tree Planting Campaign (1-MFT). Here's to new beginnings and a fruitful collaboration!