The International Tropical Fruits Network (TFNet) in collaboration with the Food and Agriculture Organization of the United Nations (FAO), planted tropical fruit trees with the aim to encourage stewardship of the environment through the planting of tropical fruit trees, while improving nutrition and livelihood.
The activity is aligned with some of the United Nation's Sustainable Development Goals (SDGs) to end poverty, achieve food security, combat climate change and create resilient livelihoods.
"Planting trees are important to increase out carbon footprint and mitigate climate change," said Dr. Mohd Desa Hassim, Chief Executive Officers of TFNet. He adds "Instead of planting ornamental trees, we should plant fruit trees as they provide healthy food for communities and livelihood."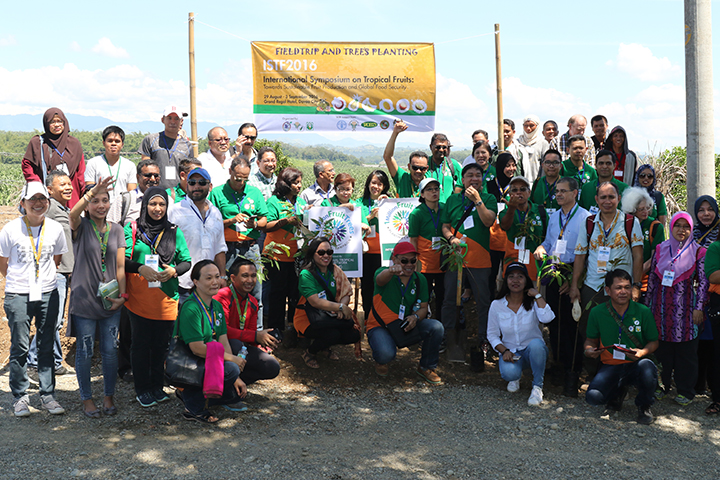 Thirty international delegates from 11 countries participated in the tree planting, mainly: Australia, Bangladesh, Fiji, Germany, Jordan, Malaysia, Myanmar, Nicaragua, Philippines, and Sri Lanka. Representatives from international organizations such as the Food and Agriculture Organisation of the United Nations (FAO), African – Asian Rural Development Organisation (AARDO), Inter-American Institute for Cooperation on Agriculture (IICA), GlobalHort, and Bioversity International were also in attendance.
The delegates planted durian trees in farmer communities surrounding the banana plantations owned by TADECO as part of their corporate social responsibility activities. The seedlings were certified as good quality planting materials and were donated by the BPI.