Avocado growers have seen "record returns" this season, with an estimated NZD 150 (USD 101.5) million in sales for 2017-2018.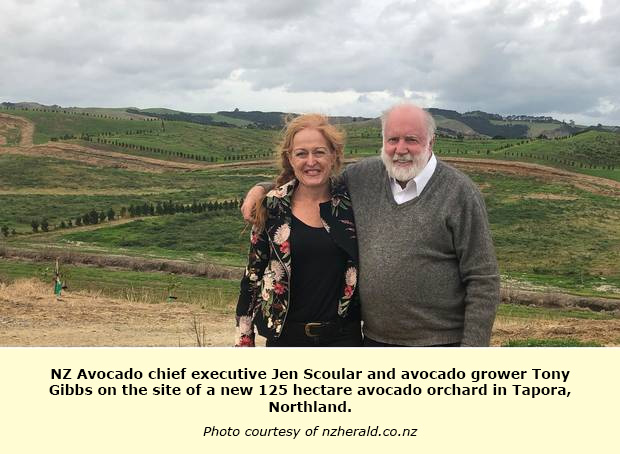 The New Zealand Avocado Growers Association said the industry's draft result for the season of NZD 150m (USD 101.5m) in sales was comprised of NZD 105m (USD 71) from export markets and NSD 45m (USD 30.5) from the New Zealand market.
This was achieved from 3.8m trays, 50 per cent of the production volume of the previous year, which achieved NZD 200m (USD 105.3) across all markets.
New Zealand Avocado Growers Association chairman Tony Ponder said the Government's five-year primary growth partnership investment and the commitment of research funding through Plant and Food Research and MBIE had strongly supported growth in returns to avocado growers.
Orchard gate returns were as high as NZD 40 (USD 27) per tray, compared to NZD 10 USD (6.77) to NZD 12 (USD 8.12) per tray before this investment in 2012.
NZ Avocado chief executive Jen Scoular said demand continued to grow in all markets.
"The focus is now on increasing productivity of existing orchards and supporting new orchard development."
In the Bay of Plenty, orchardists were rejuvenating orchards and investing in implementing best practice orchard management to reap the high values being returned.
Scoular said more than 1000 hectares of dairy and dry stock farms in Northland have been converted to avocado orchards in the past three years.
"Some of these orchards are expecting their first crops in the coming season."
These new avocado plantings and improving production will help the industry reach its goal of NZD 280m (USD 190)in total sales value by 2023.
This will also help to bridge the current gap between avocado supply and demand in New Zealand and globally.
Source: New Zealand Herald