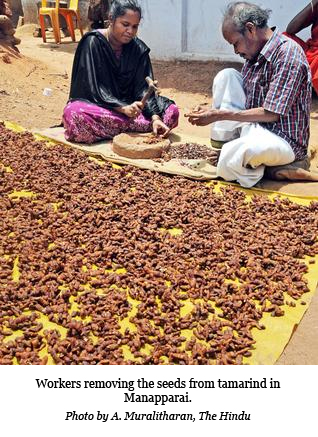 Poor arrival of tamarind has been affecting wholesale dealers in Manapparai who have been witnessing a serious fall in their profit margin.
Wholesale dealers say poor rainfall registered at and surrounding villages was one of the major reasons for the fall in the yield. The arrival had come down by about 25 per cent over last year's arrival, say the dealers.
The quality of tamarind had also come down due to monsoon failure. Naththam is the major village from where the product is brought and sold at wholesale markets in Manapparai.
"We have to make a frantic search for quality tamarind this season," says A. Thangavel, one of the wholesale dealers who has been in the business for the past four decades. He says the business was not brisk this season.
Source: The Hindu