by Shree Padre
1. Pathanamthitta CARD KVK has standardized a dozen technologies for value addition of jackfruits.
Out of this 3 are very important – Dehydration of Tender Jack Fruit, Unripe Jackfruit & Seed. These are called primary processing methods. Once JF is primary processed, it can be straightaway used for culinary preparations or as raw material for hundreds of industrial preparations.
Main Jackfruit season is over now. But if prospective Entrepreneurs start planning from now, they can plunge into production in next season if they can hasten up things and manage to get trained in early next season.
Contact : CARD-KRISHI VIGYAN KENDRA
KOLABHAGOM POST
THADIYOOR, THIRUVALLA
PATHANAMTHITTA DISTRICT
KERALA-689 545
(0469) 2662094, 2661821
cardkvk@yahoo.com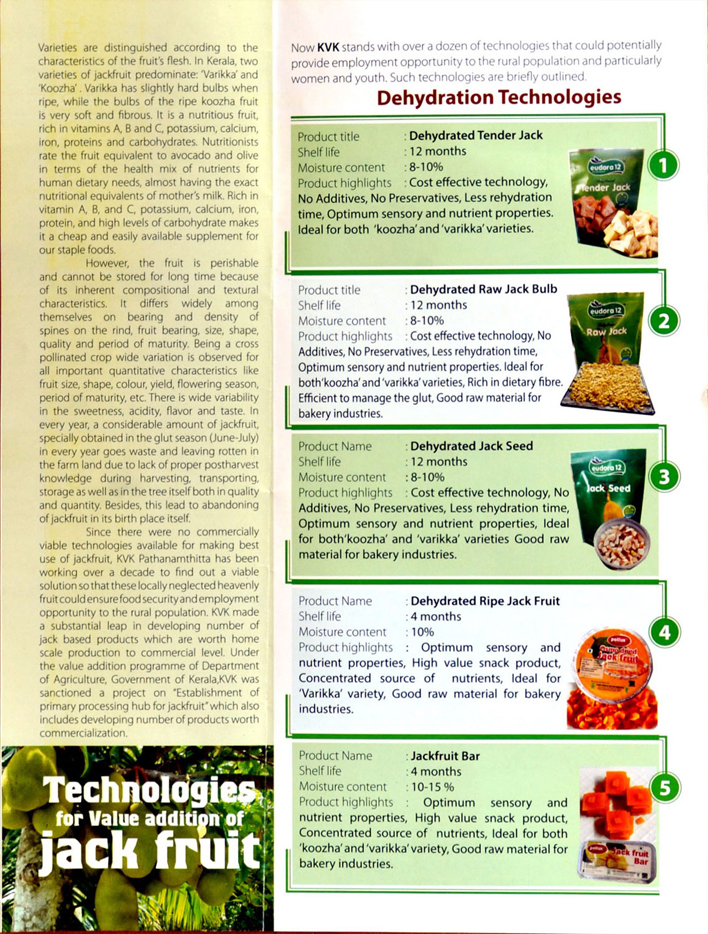 2. Young farmer couple produces value-added jackfruit products
Deepak and Deepthi Joshi , a young farmer couple from Ponda Goa have been very actively producing Jackfruit Value Added products under the the brand name – 'Mangesh Food Products'. Saat, a sweet papad like preparation, jam, chips, etc are their main jackfruit products.
Unlike Jackfruit Papads made in Karnataka that are always round, Joshi's papads are square, making it very comfortable to pack and send.
Contacts : Deepak Joshi : 94049 13612 / 92704 48924 (Landline); Deepthi Joshi – 94054 45884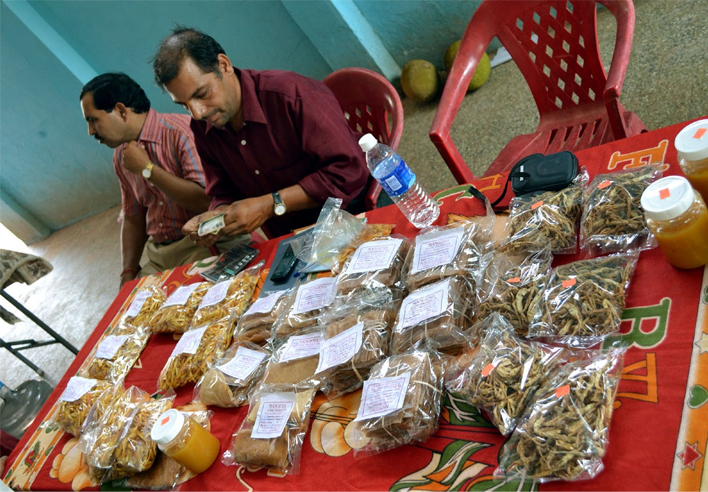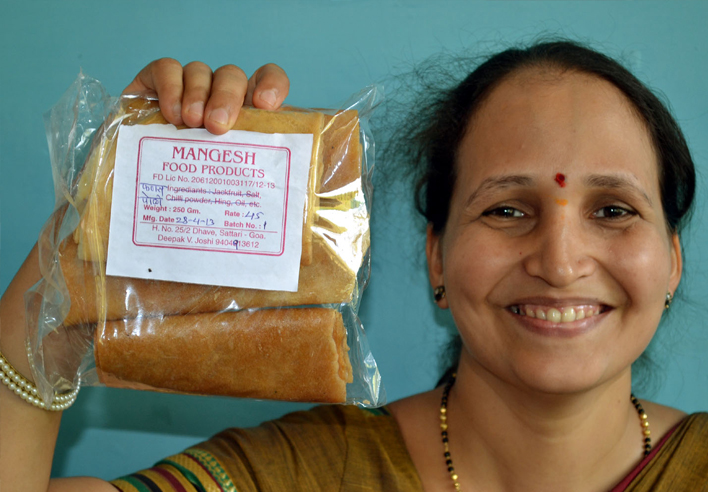 3. High time to commercialize traditional Kerala jackfruit curries

These are some of Kerala's traditional Jackfruit Curries. Its high time some food processing companies think of bringing these in RTE (Ready To Eat) form that requires the consumer to just 'heat and eat'.
Our neighbouring country Sri Lanka has achieved great success in commercialising many of their Jackfruit curries like Polos Curry, Polos Mellum, Kos Achar, Kall Pol Maluva etc etc and is exporting it to about 15 countries.