Did you know that the #durian fruit is the frequent answer to many #riddles in folklore?

In Lampung, southern #Sumatra: "Ditjuluk sakik, dikanik bangik" "It is painful to the touch (the spines); it is delicious to the taste (the aril)"). In Minangkabau : "Ambi duri, bapaga duri, sarugo didalam, narako diluwa" ("His name is spine; it is covered by spines; heaven inside, hell outside"). In #Javanese: "Ana landak turu ing epang, ambune dudu-dudu" ("There is a porcupine sleeping on the branches of a tree; its smell is extraordinary") – Reference: Soegeng-Reksodihardjo, W. Econ Bot (1962) 16: 270.

Out of the thirty recognized Durio species, only nine are edible. This week's Friday Fruit Facts explores the 'wild side' of some of these edible durio species.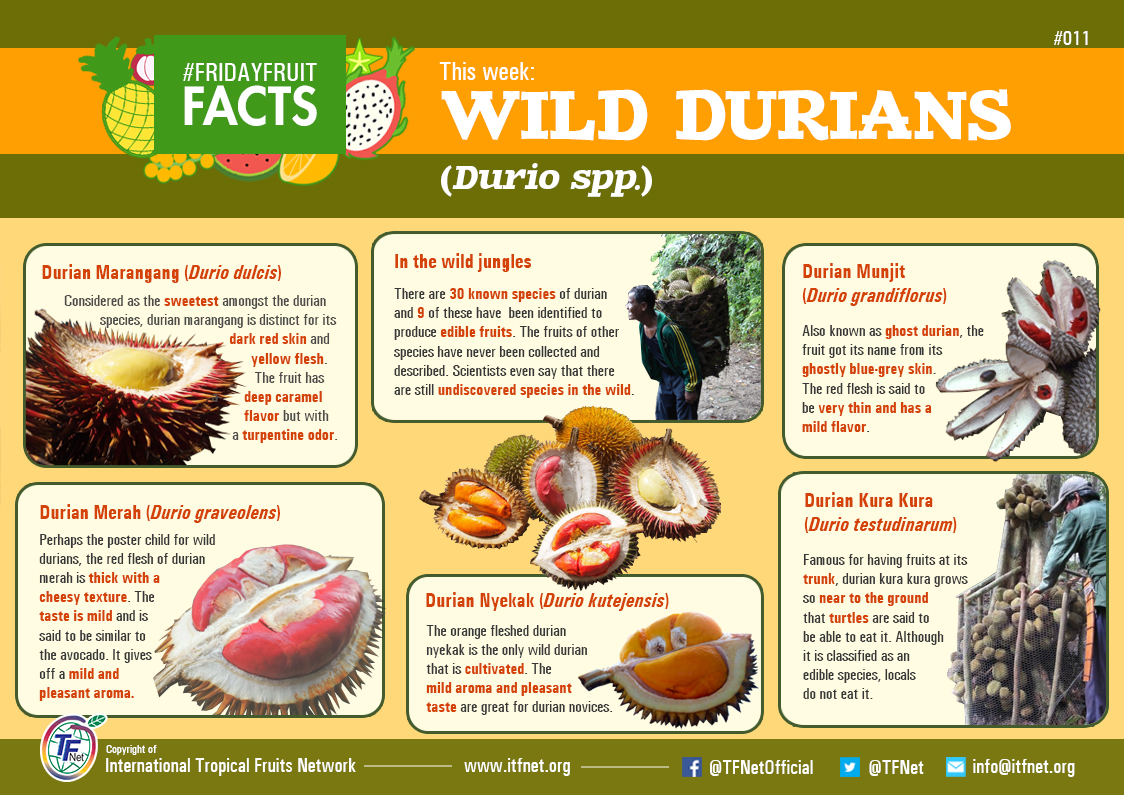 CLICK IMAGE TO ENLARGE